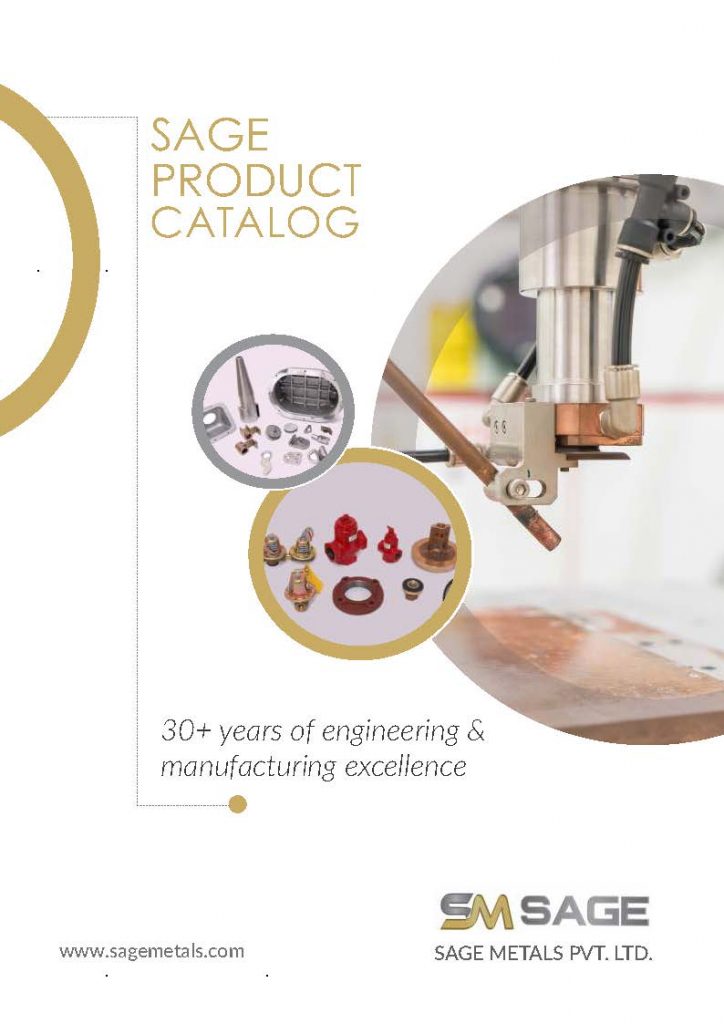 Sage is a worldwide manufacturer and services provider based in the United States and India serving the Power Grid and Electrical Wires/Accessories (EWA), Industrial, and Drainage/Plumbing Fixtures industries as a cost-effective alternative to Chinese sourcing.
All Sage products provided to the Power Grid and Electrical Wires/Accessories markets are UL/CSA certified.  Sage readily expands this product base based a vast array of available tool designs.  
EWA and power grid products include HV terminals for transformers, power generation components, conduit bodies, service entrance heads, pull elbows, zinc and aluminum die cast fittings, copper electrical fittings, steel tube fittings, electrical connectors, conduit and conduit busings, EMT connecters, Romex connectors, ground hubs and clamps, and more.
Sage plumbing and drainage products range from off-the-shelf to custom engineered products spanning a full range of fitting sizes.  Sage plumbing and drainage products are available in a diversity of alloys, including brass, bronze, and aluminum; in cast iron; and in plastic.
Products include flow valves, fittings for fluid circuits, air vents, fixed diaphragm valves, plugs, drain fittings, primer trap assemblies, ASME valves, flanges, clean outs round and square strainer assemblies, pressure reduction valves, pump volute cases, pump brackets, impeller vanes, pressure reduction valves, air vents, valve studs, agricultural opening elbows and end plugs, agricultural sprinklers, agricultural drive lines, and agricultural drain assemblies.
Sage produces simple to complex industrial assemblies produced in extremely tight tolerances based on Six Sigma manufacturing methods.  Sage is known for its quick conversion of new product concepts, from prototype through production, and for Value Analysis/Vale Engineering (VAVE), reducing the cost of products for client growth and improved margins. 
Examples of sage industrial products include lamp holders, pressure reducing valves, seismic data storage housings, weighing scales housings, industrial anchor cast brackets, industrial pulleys, switchgear components, transformer components, power grid components, various oil and gas industry components, and chain link parts.